WHAT IS A VECTOR GRAPHIC? Learn more about raster and vector images, why the difference between the two is critical to VEKTR, and why it matters to you.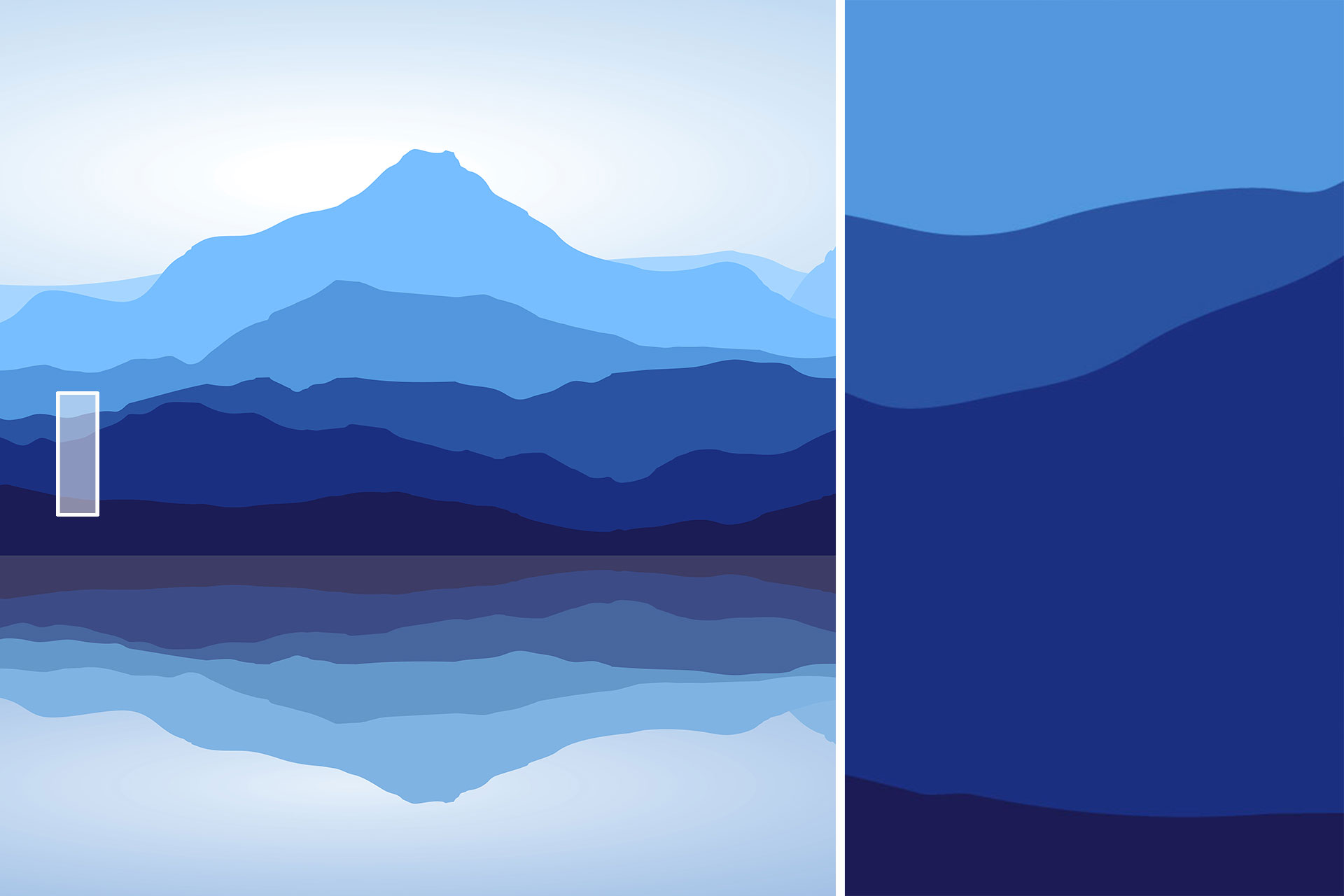 VECTOR GRAPHICS
Vector graphics use mathematical equations to create infinitely scalable images by converting any graphic into points that are smoothly connected by lines and/or curves, also known as paths.
These paths make up the different shapes you see in a vector graphic. This conversion allows vector graphics to be scaled to any size without sacrificing image quality, while maintaining a small file size.
Infinite scalability
Can be converted to a raster image
Made of multiple mathematical shapes
Formats: SVG, EPS, XML, CGM
RASTER IMAGES
Raster (or bitmap) graphics are made up of tiny squares called pixels. Once a raster graphic is created at a certain size, meaning a fixed number of pixels, it can't be scaled up without losing image quality.
The greater the number of pixels in an image, the larger the file size, or resolution. While the two are positively correlated—larger file size affords greater flexibility—the bottom line remains: raster graphics can't be dramatically resized without compromising their resolution. If stretched to fit a space they weren't designed to fill, their pixels become visibly grainy and the image distorts.
Loss of quality when enlarged
Can't be converted to a vector graphic
Made of pixels
Formats: JPG, TIFF, PNG, GIF, BMP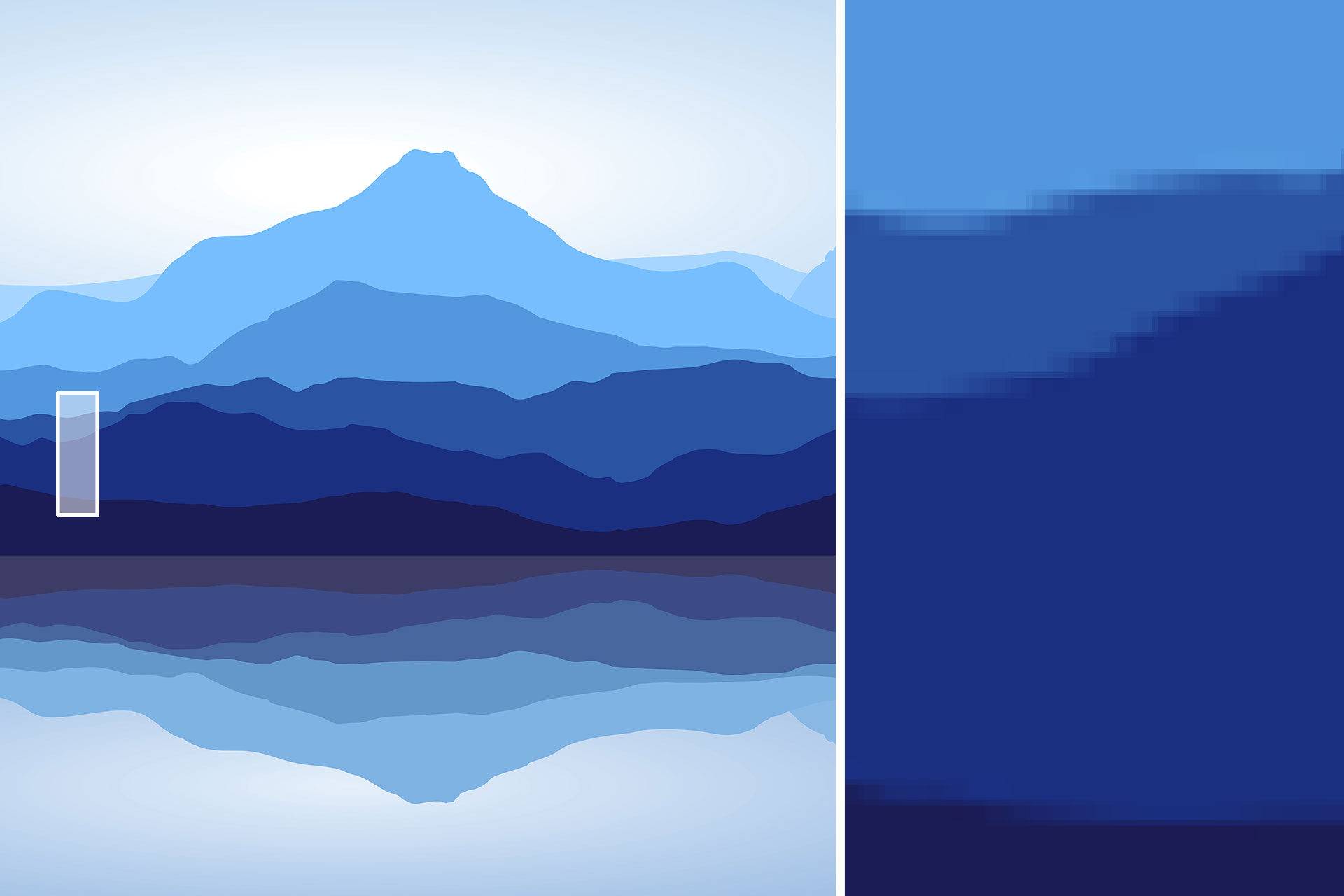 WHY DOES IT MATTER?
The VEKTR Digital Canvas allows registered users to transform raster images of any size into infinitely scalable, highly customizable, multi-layered vector artwork – referenced in the VDC as a 'canvas'. Each canvas generates a unique vector file that is output as two continuous tone interlayers in our ViviSpectra VEKTR glass.
Because it converts raster images to vector files, the VEKTR Digital Canvas eliminates the size/resolution constraints of raster images.
This means you can use images from virtually any source to personalize VEKTR canvases. Capture the shots you want with your smart phone or tablet. Select images from your image library. Use client artwork. Scan print literature or material swatches. Choose low-res stock images. Or draw from the photography in our Zoom Digital Darkroom. The choice is yours!
You don't need professional photography with VEKTR – a benefit that gives you the freedom to maximize casual photos with project-specific or local importance in glass applications of all sizes, and potentially realize time- and cost-saving advantages as well.