WHAT IS THE VEKTR DIGITAL CANVAS? The VEKTR Digital Canvas (VDC) is our newest interactive design tool. Offering un-precedented creative freedom, it gives you the ability to use any digital image — without worrying about image size or resolution — to create highly customized architectural glass designs of any scale.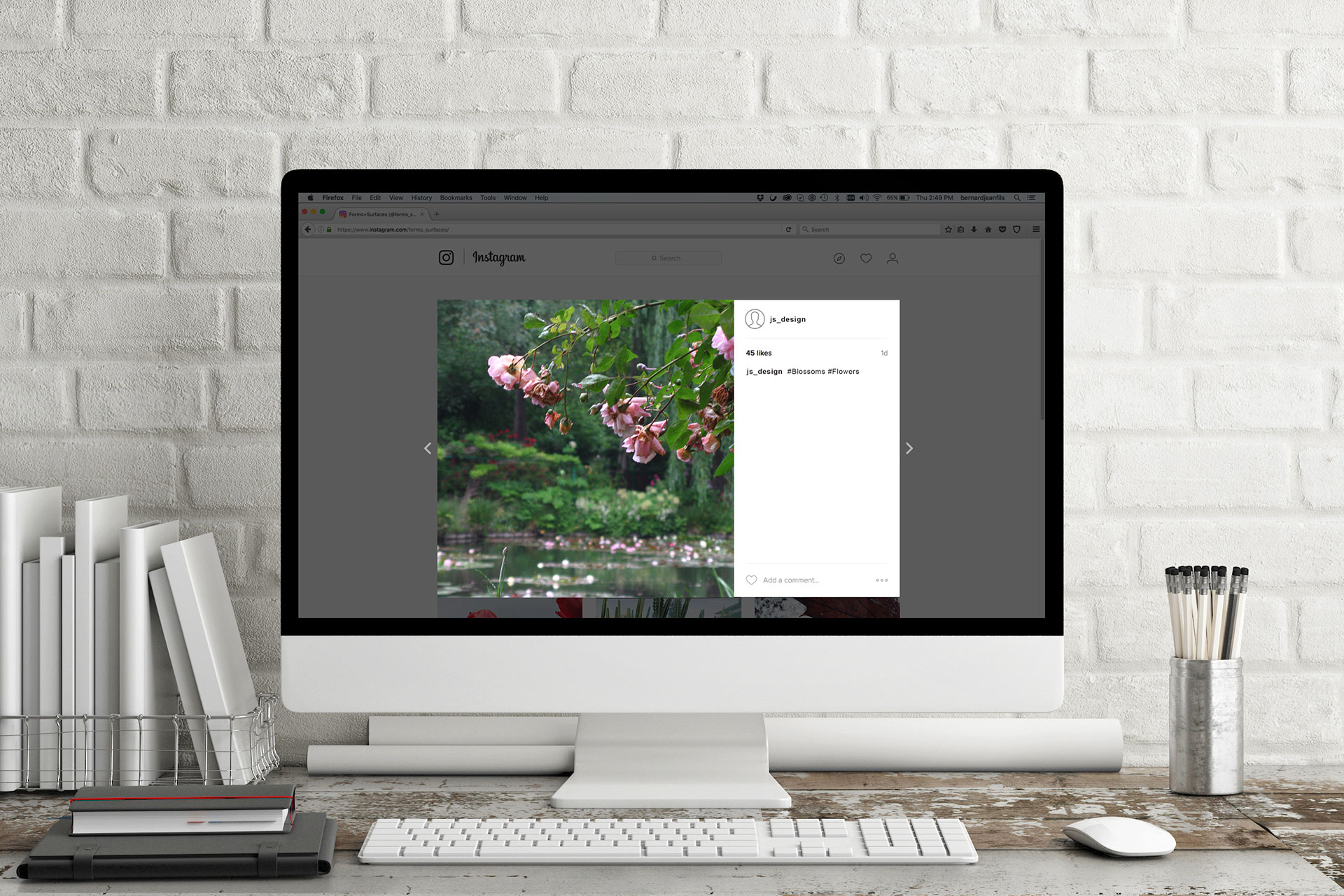 The VEKTR Digital Canvas allows registered users to transform any raster image of any size into infinitely scalable, highly customizable artwork — referenced in the VDC as a 'canvas'. Each canvas generates a unique vector file that is output as two continuous tone interlayers in our ViviSpectra VEKTR laminated glass.
The VDC allows you to use virtually any source image to personalize your VEKTR canvas — regardless of source image size or resolution. Capture the shot you want with your smart phone or tablet. Select from your own image library. Choose low-res stock images. Use your client's artwork. Scan print pieces or material swatches. The choice is yours. You don't need professional photography — VEKTR gives you the freedom to maximize casual shots with local or project-specific importance.
Thanks to the intuitive design tool interface, getting started with the VEKTR Digital Canvas is easy: simply drag your source image into the VDC workspace. From there, use the filters and controls to explore an immense array of visual effects, vary abstraction levels, change colors, view your progress in live renderings and save your work.
Within the app, VDC canvases can be visualized in 2D and 3D, and downloaded as a standalone image or as a comprehensive PDF for easy sharing. Registered users can create multiple canvases that can be linked to a single or multiple projects, which in turn can be submitted for budget pricing straight from the application.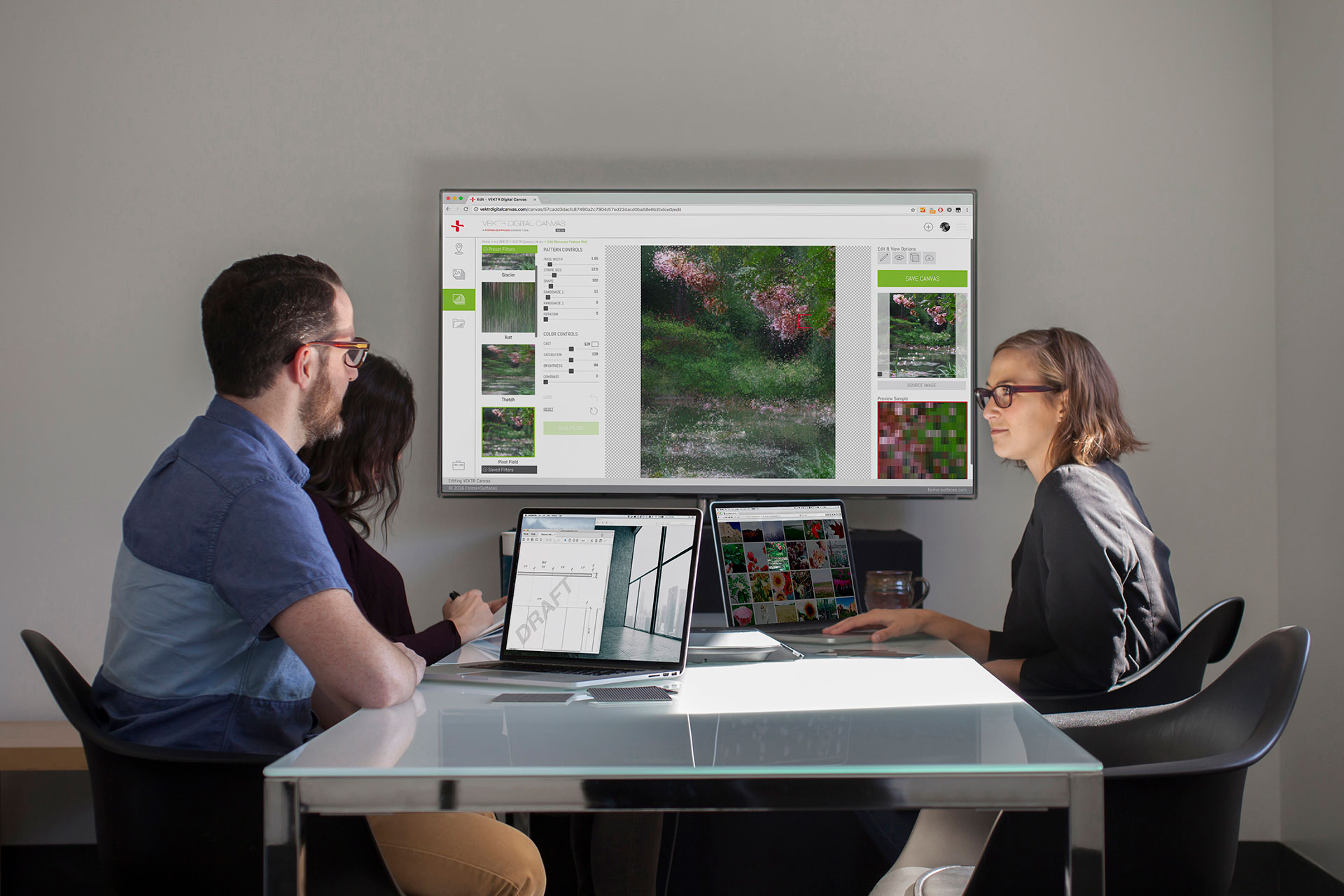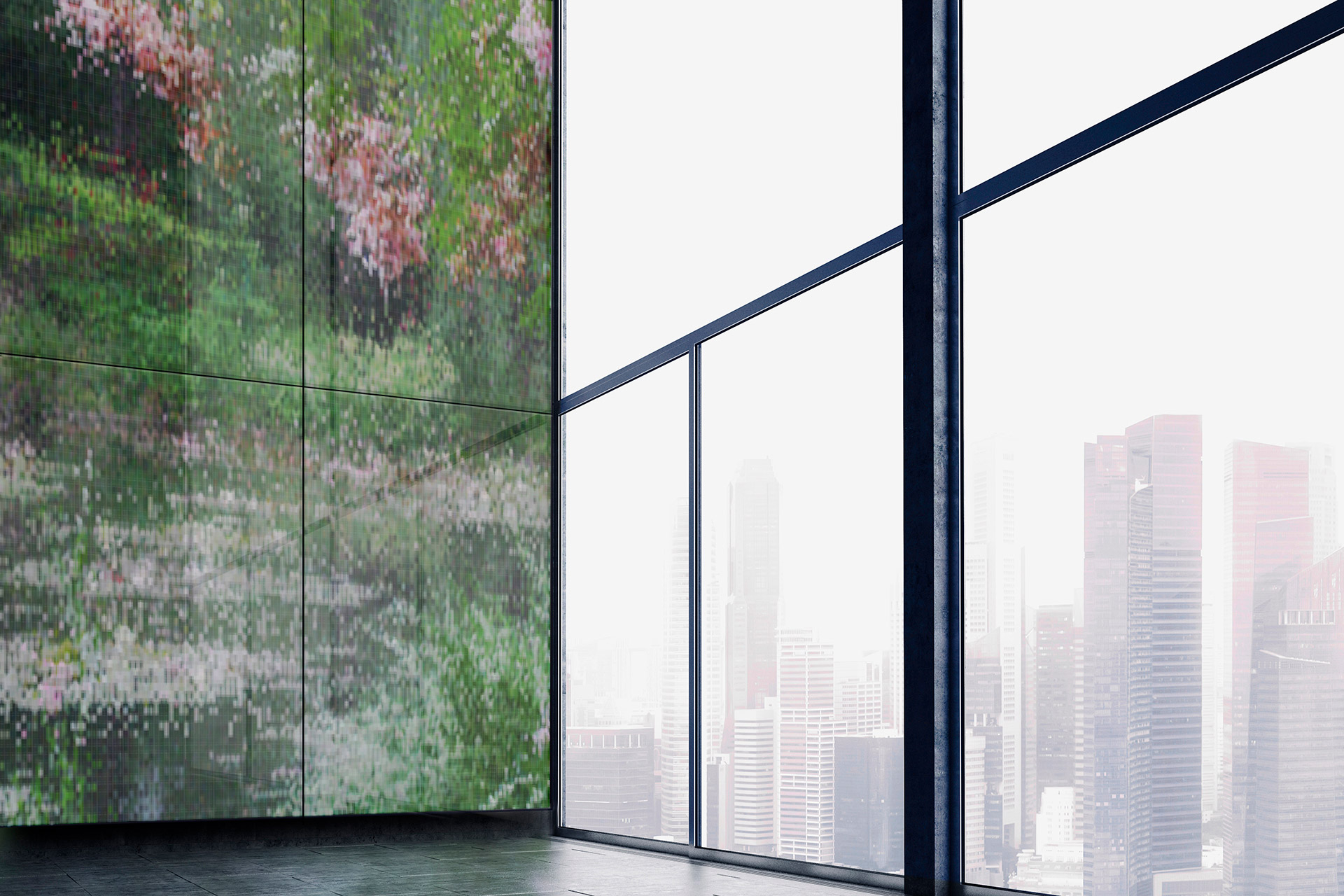 VDC canvas patterns, colors and dimensions are fully customizable. By applying different filters and levels of abstraction to a single source image, the possibilities are endless for bringing nature into a space, adding local color, maintaining a brand's look and feel, aligning with project-specific colors and design themes, or carrying a unified look across a setting.
Together, the VEKTR Digital Canvas and ViviSpectra VEKTR glass make it easier than ever to bring customized interpretations of your own digital imagery to architectural glass applications of any scale. With VEKTR, the creative potential is truly astounding.